Professional. Innovative. Reliable.
Modular Casework Solutions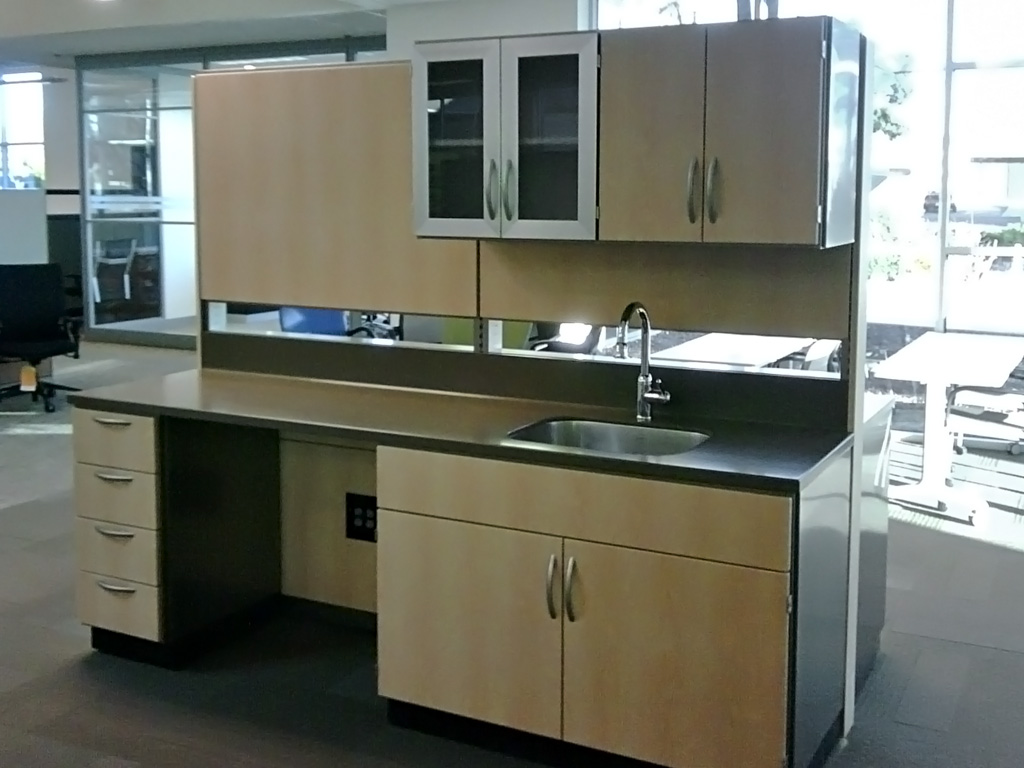 Professional. Innovative. Reliable.
Choose from a variety of modular casework, wall systems and partitions, lockers, and more, all custom made to fit your design and setting.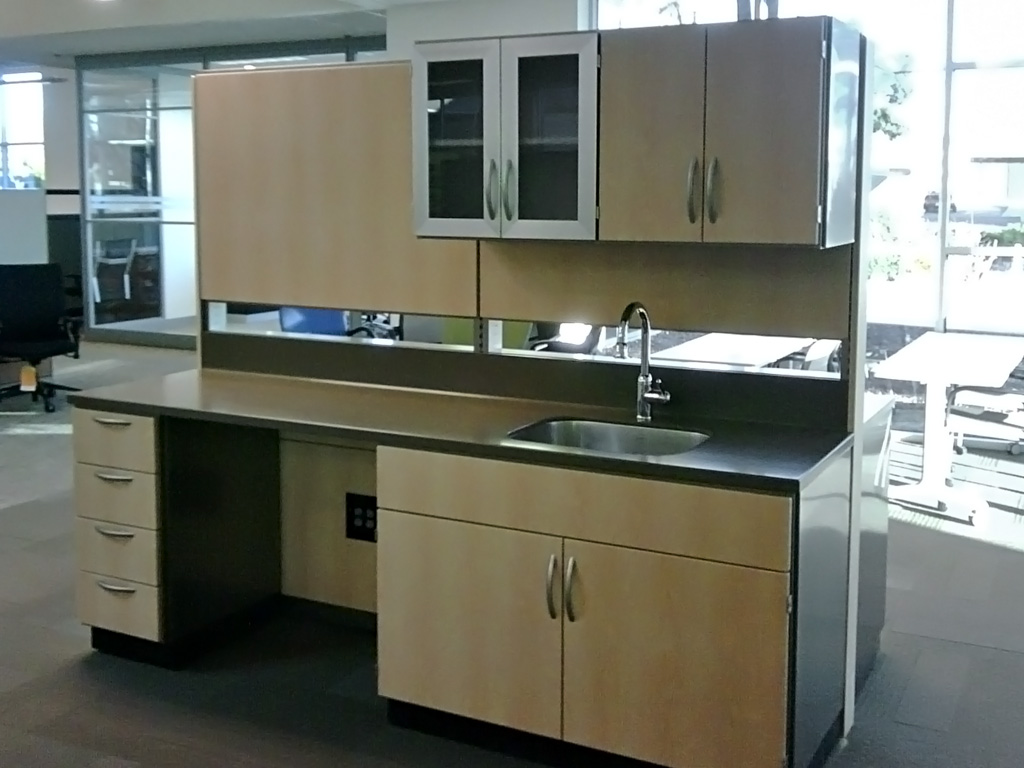 While the foundation of a house determines its structural integrity, the same can be said of a cabinet's toekick. Although laminate furniture is suitable for dry applications, it becomes a disadvantage when used in high moisture areas, especially where liquid spills can accumulate at the base of cabinets. That is why we do not offer anything but steel toekicks on our cabinets to ensure your cabinets always have a firm foundation.
By its very nature, our cabinets can be configured to just about any setup you need. Our cabinets are never permanently fixed to the walls or floors allowing the cabinets to be swapped with additional cabinets over time should the need arise. Beyond this, our cabinets allow for component based changes to the cabinet itself. Suppose you need a file drawer instead of two box drawers in your current Steel Solutions cabinet. Most casework companies would require you to purchase a whole new cabinet and swap it out with the old one. Our modular system allows you to just buy the file drawer. The existing box drawers come out and are replaced with the file drawer saving time, money, and resources.
Welded cabinets do not allow for reconfiguration of components or replacement of individual parts. Easily convert fixed casework to mobile; 4 bolts remove the Toe Kick, 4 bolts add the mobile base or leg